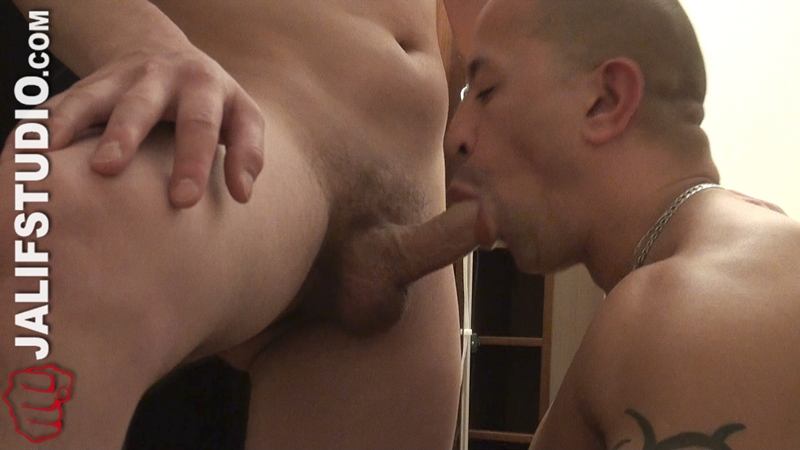 Bodybuilder Luc Delair welcomes Ptit Pain into his bed; feeling up his big, uncut cock and getting him worked up with his hungry mouth.
The big guy fills his throat with his partner's meat, swallowing it down and feeling it harden between his lips.
Ptit is eager to worship the muscle man's cock, stripping off his underwear and giving him reciprocal oral service.
The two men roll around in bed, swapping blowjobs and kisses as they get more and more aroused. READ MORE