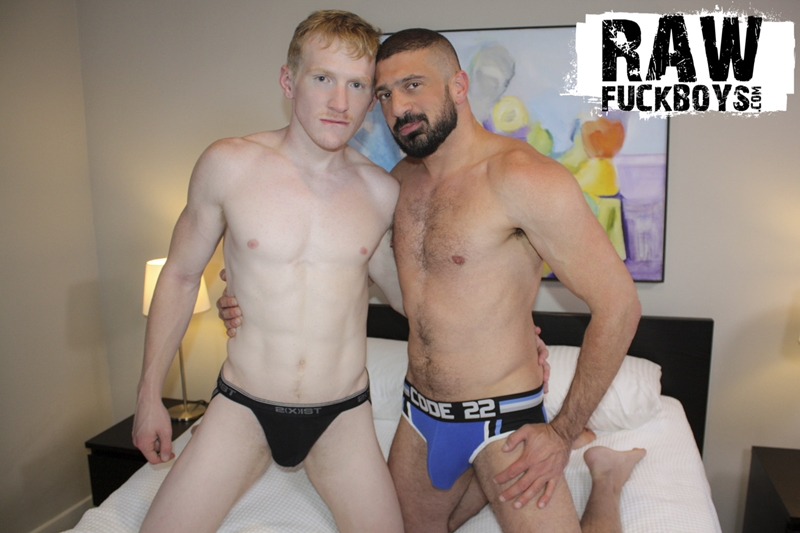 The two cocky studs show off their muscular, toned bodies, tempting each other as much as their fans.
Their friendly competition becomes flirty as they present their asses; horned up and eager to bust out a nut on film.
Marco Napoli kisses Spencer Daley before pulling out his thick, sweaty cock.
Spencer gobbles it up, tasting his hard meat, and taking it down his throat in worship of his alpha rod.
Marco's mouth waters as he looks down at Spencer's milky backside; prompting him to put his ginger bottom on all fours to make a meal of his round ass. READ MORE